Romilly nursery building opens to pupils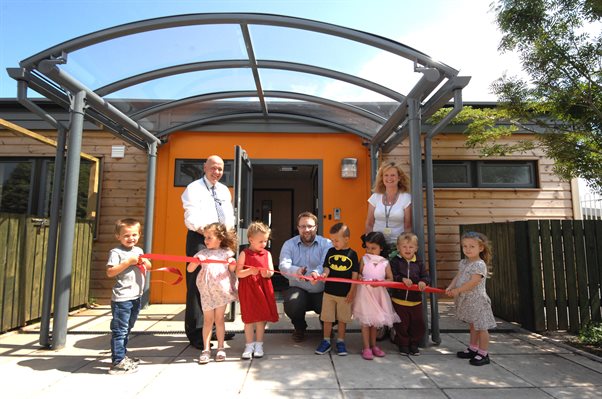 Work to construct a new nursery building and play area began in April of this year and was completed earlier this summer.

The new building is a result of a £330,000 investment by the Vale of Glamorgan Council as part of the local authority's school investment programme.

Cllr Chris Elmore, Cabinet Member for Children's Services and Schools, said: "The Vale of Glamorgan Council's school investment programme has seen us put resources into both primary and secondary schools across the county. The new building at Romilly Primary is just one more example of this.

"The school's inspection report earlier this year highlighted what an exceptional establishment this is. We hope that by providing teaching staff with the highest quality buildings within which to do their work they can continue to set high standards for education in Barry."

Romilly Primary School was performance judged to be good and its future prospects excellent by the national school inspectorate Estyn. The school is the biggest primary school in the Vale with 21 single-age classes with an additional 4 part-time nursery classes which will be based in the new building.