Year 1 Home Learning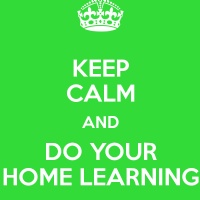 Year 1 Home Learning Menu
Year 1 Home Learning Menu
Take a look at the learning ideas menu below. Pick one at a time that you and your child would like to work on. Take your time to explore this idea and develop it into a mini project with your child. We look forward to seeing your work.
Oracy

Retell a fairytale, try to use expression and remember all the important parts.

Can you dress up as one of the characters? Use props? add some actions?

Reading

Read a story every day with a grown up. (Websites of ideas for stories if you are short of books)

https://www.booktrust.org.uk/books-and-reading/our-recommendations/100-best-books/

Maths

Count to 100 every day with Jack Hartmann – You Tube

Make your own toy shop/ greengrocers. Make your own price tags and use coins to pay for items. How much would 2 items cost? Can you use different coins to make the same amount?

Creative

Design and make a rocket from junk or lego.

The world

Find out about Easter, how and why is it celebrated.

Make an Easter card for a relative or neighbour.

Ethical

Sort household recycling and think about how we can use less plastic, waste less food etc.

Knowledge

Make a fact file about something you are interested in. What facts would you include? (Your hobby/ Space/ dinosaurs/ your favourite animal).

Wales

Look at a Welsh famous artist and have a go at drawing/painting or sculpting in their style e.g. Martyn Evans, Kyffin Williams, Helen Elliott, Gwen Heeney.

Writing

Choose your favourite story then write and illustrate your own version of the in a zigzag book. (look at http://www.lovemybooks.co.uk make and do for ideas of a zig zag book)

Science/Cooking

Find a recipe and make it.

Take a photo of your delicious creation and tweet it to us.

Digital

Use a phone/ tablet to take a photo of your drawing/lego rocket model and email it to your nanny or grampy. Or even tweet it to us at:

@romillypsyear1

Look out for our tweets too! Please follow us on twitter.

Health/Wellbeing

Create a poster or leaflet informing others how to keep bodies and minds healthy.

Cosmic Yoga/ Zen Den – You Tube

Catch a Brain Wave – You Tube

Spend time outside in the garden – make an obstacle course, plant some vegetables. Design your own miniature garden. Do some yoga outside.

Practise throwing and catching a ball in the garden.

Enterprising

Draw a picture of a house or school in the future. Label the picture to explain the details.

What would you put in your house/school?

Life skill

Learn to master a skill that you have struggled with:

eg, tying a knot or a shoelace, telling the time, using a knife and fork.

Relationships

Complete a random act of kindness to a family member.

Face Time or Skype your cousins/grandparents/elderly neighbour.

Invention

Design and make a fairground/carnival game. Write down the rules so that you can teach your friends.

We'd like to use it in our role-play or outdoor area.
Twinkl are offering free access to all pupils, we use this in school for age appropriate resources for Year 1.
www.twinkl.co.uk/offer enter the code: UKTWINKLHELPS
-------------------------------------------------------------------------------------------------------------------------------------------------
Year 1 Websites for Home Learning
Literacy
https://www.oxfordowl.co.uk/for-home/
http://www.lovemybooks.co.uk/5-7-years
https://www.bbc.co.uk/bitesize/topics/zd63xyc/articles/zncgvk7
Maths
https://nrich.maths.org/primary
https://www.bbc.co.uk/bitesize/subjects/zjxhfg8 https://uk.ixl.com/math/
https://www.topmarks.co.uk/maths-games/hit-the-button
https://www.coolmathgames.com/
Humanities
Have you filled a Bucket Today? - https://youtu.be/3EuemNAo6XE
https://theimaginationtree.com/
https://world-geography-games.com/world.html
https://www.bbc.co.uk/cbeebies
https://www.bing.com/videos/search?q=cbeebies+festivals&go=Search&qs=ds&form=QBVDMH
Expressive Arts
You've got a Friend in Me Makaton - https://youtu.be/bb3xY1XJHjo
A Million Dreams Makaton - https://youtu.be/eLv9GPtsHbw
https://theimaginationtree.com/
Science & Technology
https://theimaginationtree.com/
https://www.bbc.co.uk/cbeebies
https://littlebinsforlittlehands.com/easy-simple-stem-activities-challenges/
Health & Wellbeing
Catch a Brain Wave https://youtu.be/1spJn2oXNmc
https://www.elsa-support.co.uk/wp-content/uploads/20-relaxation-cards-for-children.pdf
https://www.bing.com/videos/search?q=peace%20out%20for%20kids&qs