Nursery Classes Home Learning - Menu 2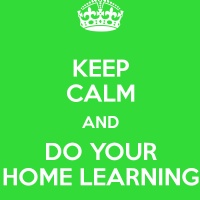 Nursery Classes Home Learning (Menu 2)
Romilly Nursery home challenges
Ok Nursery…we thought it was time we set you a challenge.
Complete all four challenges and send us a tweet with a photo of each task and we will tweet you a certificate.We can't wait to see how you get on. Good luck!
Today I have enjoyed challenge:
At the end of each day ask your child what they have enjoyed doing that day.
Do this for 7 days and keep a record of what they have enjoyed during lockdown.
This is a great way of finding a positive in every day.
Dinner time challenge:
Help a grown up to make a meal (breakfast, lunch, dinner, a picnic etc).
Ask your child to help you lay the table/ get the items you need for everyone
* Make sure you are very careful if using knives or the oven.
Fitness challenge:
With your child plan and create an obstacle course.
Ask them to make the rules for how to play (e.g. 5 jumps, then kick a ball, touch your toes 3 times etc)
To build your child's fitness and gross motor skills build up the number of times they need to complete the course.
Tidy up time challenge:
Ask a grown up to time how quickly you can put away your toys.
Can you beat your time tomorrow?
(Grown-ups please be realistic about how much they need to put away.
It always helps to clearly state what they are to put away and where before they start.)