Reception Classes Home Learning - Menu 2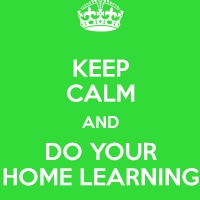 Reception Classes Home Learning - Menu 2
Romilly Reception Topic – Oceans and Under the Sea.
In the boxes are a variety of skills that the children are developing. They need to regularly revisit these skills to
consolidate their learning and allow them to start applying the skills they have learnt to different contexts.
Personal and social skills

Practising their manners. Saying please, thank you and excuse me.
Practice turn taking games with your child. Encourage waiting and learning to lose.
Help with simple household chores e.g toys and clothes away and laying the table.
Learn to master a skill that you have been struggling with e.g. getting dressed by yourself, doing your buttons and laces and using a knife and fork.
How is your seed growing? Can you measure it and put a photo on Twitter?

Speaking and listening

Sing a range of songs linked to the sea eg Little Mermaid. Perform it and get an adult to video you.
Learn a poem to perform (send us a video).
Find some photos of you on the beach and share your memories.
At the end of the day, choose your favourite activity and explain why you enjoyed it so much.
Listen to others and take your turn in conversations.

Reading

Read a story to your child every day. Try to find some topic stories eg The Snail and the Whale, Sally and the Limpet, Sharing a Shell. The Lighthouse Keepers Lunch. Rainbow Fish. Shark in the Dark. The Singing Mermaid. Most of these stories can be found on You Tube.
Visit Books Trust website (books and reading) and access a range of free online books and games.
Encourage your child to read other books and words around you.
www.oxfordowlco.uk. There are 72 eBooks to access.
ruthmiskin.com - under support during school closure for parents. It will give you the links to access the daily phonic lessons, story time with Nick, poetry time and any additional resources.

Writing

Practice letter formation outside with chalk and water.
Practice spellings linked to the seaside. Eg shell, sand, crab, sun, bucket, fish, shark, shop, chips.
Write a postcard and send to a friend or family member and post it.
Choose an ocean animal and write facts about it. Present it in a leaflet or a poster.
Write a seaside poem (you may need to support your child with the writing) and draw pictures around it
Visit the RNLI and look at ways in which we can stay safe on the beach and create a safety poster.

Write a list eg what you can take on holiday, what do you need for a picnic.

Number & counting

Rote counting to 100.
Counting forwards and backwards from a given number. Counting in 2s, 5s and 10s.
Touch counting up to 20 objects accurately (this can be done by putting items in a line or moving from one place to another)
Practice recognising numbers from 0 to 20/100 (help sheet on school website)
Ordering numbers
Do simple addition/subtraction within 20.
Topmarks online games: https://www.topmarks.co.uk/maths-games/3-5-years

Topic

Money

Recognise coins 1p,2p,5p

Create a seaside shop and use coins to buys things.

Measure

Choose ocean animals eg different species of sharks, draw a line and compare different sizes.

Data Handling

Choose ocean animals, ask family and

friends their favourite animal (choose up to 5) and record as a tally chart and a bar graph. Can your child interpret the graph eg how many people liked...?

Physical skills: fine motor

Help your child practice their fine motor skills by:

Using tweezers to pick up items
Make a daisy chain.
Make a fishing game using magnets or scoops.
Jigsaws and puzzles
Create a sea creature using Duplo/Lego/ Megablocks etc.

Physical skills: gross motor

Create a mini obstacle course for your child to complete.
Create mini workout stations (running, jumping, hopping, skipping, balancing on one foot, walking backwards)
Throwing and catching a ball
Kicking a ball
Scissor skills (help sheet on school website)
Build a den
Ride a bike or scooter

Creative

Make an ocean scene in a box.
Pebble painting
Creating seaside pictures on the patio or on large piece of paper.
Make a musical instrument that sounds like the sea.
Listen to audio clips linked to the sea eg whales.
Watch Blue Planet all about the ocean.
Prepare sandwiches and cake for a picnic.
Make paper boats and test them in the paddling pool or the bath.
Dressing up as a sea creature, mermaid/boy.
Watch Cosmic Yoga – Under the sea.

Topic

Learn the names of the oceans and where they are in the world.
Experiment whether things float or sink. What happens if you add salt to the water?
Research layers of the ocean.

These are just some ideas. Please feel free to add your own. We would love to see what you come up with. Try Pinterest for inspiration.