Year 1 Classes Home Learning - Menu 2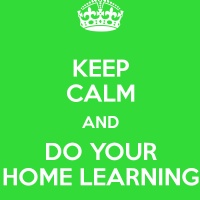 Year 1 Home Learning Menu - Menu 2
Year 1 Homework Menu 2
Take a look at the learning ideas menu below. Pick one at a time that you and your child would like to work on. Take your time to explore this idea and develop it into a mini project with your child. We look forward to seeing your work.
Oracy

Phone a friend or member of your family and ask them to think of the first line of a story. It can be (see writing task) Phone them again the next day and read your story to them.

Reading

Find a poem in a book or online. Read the poem asking a grown up to help you with any tricky words. Can you read it with expression? Can you learn the poem and perform it to your family?

RWI update – You can now view speeds sound lessons and there are 72 eBooks you can read.

Ruthmiskin.com

Oxfordowl.co.uk

Writing

Write a story beginning with the sentence your friend/ relative gave you. Who are your characters? Where is it set? What will be the exciting part of your story? What happens in the end. Don't forget to use wow words.

Science/Cooking

Can you make yourself a healthy lunch?

Think about the work we were doing in school to sort healthy foods for Mike the Alien and his family!

If you have left over chocolate from Easter what could you make with it? Tweet us a picture.

Maths

Count to 100 every day with Jack Hartmann – You Tube. You can then practise writing your numbers down making sure they are all the right way around.

Can you find and name 3D shapes around the house?

Record any shapes you find in a table.

Creative

Draw a self portrait using a mirror. Look carefully at the shape and colour of your eyes, nose, lips, eyebrows etc. Can you draw yourself looking happy/sad/angry/pulling a silly face?

Digital

Take a photograph of what you are doing to keep busy during the day. Tweet it to us at: @romillypsyear1

Look out for our tweets too! Please follow us on twitter.

Health/Wellbeing

Cosmic Yoga/ Zen Den – You Tube

PE with Joe Wicks

Spend time outside in the garden – make an obstacle course, plant some vegetables. Design your own miniature garden. Practise kicking, throwing and catching a ball in the garden.

The world

Find out about different festivals around the world. What special food is eaten? Is there a story? How do people celebrate? What sort of music is played?

Ethical

Watch have you filled your bucket today. Daily bucket filling task. https://youtu.be/3EuemNAo6XE

We did this once at the start of Year 1 if you remember!

Enterprising

What gadget could you invent?

Perhaps it could be something to help in the kitchen or garden, use your imagination.

Invention

Create an invention box with junk/household items e.g. paperclips, sellotape, cardboard tubes, elastic bands, straws, craft materials that can be assembled into inventions and let your imagination go wild.

Knowledge

Find out about something that is happening in our local area. You can ask a grown up to help you read or you could speak to a relative over the telephone or FaceTime to give you information.

Wales

Art Design Cymru

Have a look at this website by local artist Arwel Thomas. Can you copy some of the ideas of how he paints different Welsh landmarks?

Share your ideas with us we'd love to see them on twitter, we can share them with Arwel too!

Relationships

Talk to your family at the end of each day. Discuss what was your favourite activity that you did that day and why.

It might surpise you what you actually enjoy doing!

Life skill

Can you cut out a square by following a line? Now try something trickier, a star or a wavy line.

Can you practise cutting up fruit/vegetables like we do for snack? You know how to use a knife sensibly.

Or learn to master a skill that you struggle with E.g: tieing a shoe lace, writing your numbers to 50, colouring within the lines.
Twinkl are offering free access to all pupils, we use this in school for age appropriate resources for Year 1.
www.twinkl.co.uk/offer enter the code: UKTWINKLHELPS