Year 2 Classes Home Learning - Menu 2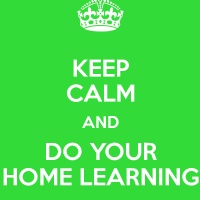 Year 2 Classes Home Learning - Menu 2
Year 2 Home Learning Menu 2
As we are all at home, we have decided to take the theme of 'Homes' for this block of learning. We hope you enjoy these activities.
Take a look at the learning ideas menu below. Pick one at a time that you and your child would like to work on. Take your time to explore this idea and develop it into a mini project with your child. We look forward to seeing your work – remember to tweet your photos using @romillypsyear2
Oracy

Discuss these with your family – give reasons for your answers:

Would you rather live in a cave or live in a tree house?

Would you rather live in a house shaped like a circle or a house shaped like a triangle?

Would you rather have your room redecorated however you want or ten toys of your choice?

Would you rather live in a house where all the walls are made of glass or live in an underground house?

Would you rather have a house with trampoline floors or a house with aquarium floors?

Reading

How many books can you read that have different types of homes in them? Animal homes count too!

Twinkl

Twinkl have temporarily made their website free for teachers and parent to access resources. They have a range of activities including maths worksheets, reading comprehensions and creative tasks. You will need to create a parent account and use this offer code to gain access.

To sign-up please use the link - www.twinkl.co.uk/offer

Sign-up using the offer code - UKTWINKLHELPS

Here is a direct link to their houses and homes section https://www.twinkl.co.uk/resources/topics/everyday-life/houses-homes

Writing

Can you draw a picture and write about your home. Think about:

What type of house is it?

How many rooms are there?

Who lives in your home?

What is your favourite thing about your house?

Now try and imagine you are selling your house. Can you use your persuasive language to describe each room to encourage to buy your amazing home.

Science/Cooking

Read the story 'The 3 little pigs' and think about their houses. Make houses out of different materials e.g twigs, cardboard, lego etc. Test each house to see which is the strongest or the most waterproof. How will you test your houses? Visit www.science-sparks.com for more ideas.

Maths

Look for maths around the home. Here are some ideas:

Look at the weights/capacity of food/drink items.

Look for patterns on blankets, wallpaper etc. Describe the pattern, recreate the pattern.

Clocks – look at the time when you have lunch, have a bath etc. Time how long it takes to do things around the home.

Can you find right angles around the house?

Measure/weigh things. What are the longest/shortest/heaviest/lightest things in your home?

Odd and even numbers, most streets will have odd numbers on one side of the street and even on the other, when out on your daily walks see if you can spot the odd or even numbers. Are any houses missing their numbers? What number could be missing? How can you tell if they are odd or even?

Go on a 3d shape hunt around your home.

Creative

If money was no object think about your dream home, can you describe what it might look like. Mine would definitely include a trampoline room, swimming pool and cinema room. What would yours be like? Draw a picture to show us what the inside and outside looks like. You could even make a model or a floor plan.

Use your recycling to build a 3D version of your design.
Digital

Log into HWB and follow the steps to download Minecraft Education. Using creative mode can you design and build your own house. Remember to make them exciting, you might even want to include a swimming pool. Share them with us on twitter.

Health/Wellbeing

Photo challenge! Take a photo of yourself doing something healthy in every room in the house, e.g. cleaning your teeth in the bathroom. Don't forget the garden too!

Think about and prepare a healthy snack for you and your family.

The world

Take a tour of a very grand house 'Buckingham Palace' home of our Queen. Can you write three sentences to describe what you see. Remember to use some amazing wow words.

https://www.royal.uk/throne-room-buckingham-palace

Play 'I spy' whilst out for a walk. See what different types of homes you can spot along your journey.

Ethical

It is Hedgehog Awareness Week from 3rd -9th May. It aims to highlight the problems hedgehogs face and how you can help them. Here are some things you could do to help hedgehogs:

Create a log pile that will offer shelter and food.

Build a hedgehog home. see https://www.britishhedgehogs.org.uk/hedgehog-homes/

Check areas before mowing.

You can use the internet to find out what else people can do to help protect hedgehogs. If you don't have a garden you could make a poster or information leaflet to inform those that do.

Enterprising

Make a list of all the different types of jobs you can think of. Write each one on a different piece of paper. How can you group these lists of jobs? Which jobs would you love to do? Which jobs would you hate to do? What skills would you need for each job?

Invention

Visit www.littleinventors.org

Draw an invention to keep people 2 metres apart.

Knowledge

Make an information book about houses around the world or different animal habitats. Research facts for your book and illustrate it beautifully.

Shoebox habitats – create a habitat for an animal of your choice. Research what it might need, food, shelter etc. Then get creative using crafty items that you have in your house to design an ideal habitat for your chosen animal.

https://www.bbc.co.uk/bitesize/topics/zqhyb9q/articles/zpgggk7 find out what houses looked like 100 years ago and compare them to your own.

Wales

Travel through time at Rhyd-y-car miners at St Fagans. Visit six homes along a terrace and explore how their rooms, furniture and objects change 1805 to 1985.

Download the Google Expeditions app to see Rhyd-y-car homes through time. You don't need an account to view this. In the search box type 'Rhyd-y-car: Homes through time' You can view the houses and read information about each house.

Relationships

Find out what the best bit of each other's day was by asking the question 'what was the highlight of your day?'.

Life skill

Learn how to tie your shoelaces.

Learn how to stay safe and become more eco-friendly in the home. How do you know if electricals are off? Remind your family to turn off light switches when they leave a room – you could create a poster to help remind them.