Nursery Classes Home Learning - Menu 3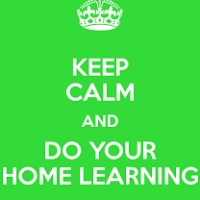 Nursery Classes Home Learning - Menu 3
Romilly Nursery
In the boxes are a variety of skills that the children are developing. They need to regularly revisit
these skills to consolidate their learning and allow them to start applying the skills they have learnt
to different contexts.
Personal and social skills

Practising their manners. Saying please, thank you and hello.
Practice turn taking games with your child. Encourage waiting and learning to lose.
Practice sharing toys/items with others.
Encourage your child to tidy up and put things away
Learn to master a skill that you have been struggling with e.g. putting your coat on, zipping your coat up, getting dressed by yourself, feeding yourself, putting your shoes and socks on.
Practice recognising colours
Allow your child to practice dressing themselves.
Have a picnic or a midnight feast

Physical skills: gross motor

Create a mini obstacle course for your child to complete.
Create mini workout stations (running, jumping, hopping, skipping, balancing on one foot, walking backwards)
Throwing and catching a ball
Kicking a ball
Scissor skills (help sheet on school website)
Build a fort in the house/ build a den outside
Learn to ride a bike

Physical skills: fine motor

Help your child practice their fine motor skills by:

Threading items onto a string
Using tweezers/tongs to pick up items
Pegging items on a line
Playing with playdough
Taking part in a dough disco
Jigsaws and puzzles
Create using Duplo/Lego/ Megablocks etc.

Speaking and listening

Sing a range of Nursery rhymes (BBC nursery rhymes will help https://www.bbc.co.uk/teach/school-radio/nursery-rhymes-songs-index/zhwdgwx)
Talking about things that you are doing with your child. Model good speech and practising waiting for your turn to speak in conversations.
Practise following simple instructions. Start with one step instructions (e.g. go and get a book) build up to two step instructions when your child is able.
Make a sound bag. Put a range (approximately 4-5) items that start with the same sound into the bag and ask your child to take an item out one at a time. When they take it out ask your child simple questions about the item (e.g. what colour is it? What do you use it for? Where does it live? Etc) once you have taken each item out ask your child to find objects by how they look/feel and put them away.

Reading

Read a story to your child every day.
Visit Books Trust website (books and reading) and access a range of free online books and games.
Ask your child to make up stories from the pictures in books.

Ask your child to retell familiar stories in their own words

Writing

Practice using a 'crocodile snap' (dynamic grip) to hold a pencil when drawing or mark making (help sheet on school website)
Practice writing letters and numbers using the Read, Write, Inc letter and number formation rhymes

Creative

Painting
Drawing a picture
Make a musical instrument
Junk models using recycling
Singing songs
Dancing to music (YouTube: Just Dance Kids https://www.youtube.com/watch?v=KpdRc9L97TY)
Cooking
Water play
Dressing up and imaginary play

Number & counting

Rote counting to 10 and beyond
Counting backwards from 3/5/10
Touch counting 3/5/10 objects accurately (this can be done by putting items in a line or moving f one place to another)
Practice recognising numbers from 0 to 3/5/10/20/20+ (help sheet on school website)
Ordering numbers
Working out the missing number from the line
Saying what is one more/ one less than a number
Topmarks online games: https://www.topmarks.co.uk/maths-games/3-5-years

Please look for additional activities on our (help sheet on school website)

Shape & pattern

Practise recognising 2D shapes
Practise naming 2D shapes
Go on a shape hunt
Sort items into shape groups
Shape Monsters https://www.topmarks.co.uk/early-years/shape-monsters
Ask your child to continue a simple repeating pattern (e.g. car, doll, car, doll, car, …/ red, blue, red, blue, red …)
Ask your child to continue a repeating pattern of three criteria

Our World

Explore objects that float or sink
Make a boat that floats. How many coins/Lego pieces/ pom-poms etc can your boat hold before it sinks?
Explore melting and freezing.
Plant seeds/ flowers/ vegetables. Encourage your child to care for them.
Create a map that include your favourite places to visit while on your daily walks
Bake! You could make:

Cakes Brownies Rice Krispie cake Biscuits Bread

Homemade pizza Smoothies Sandwiches Fruit kebabs

Encourage and support your child to sort your recycling and talk about the importance of recycling.
Make a bug hotel
Go on a minibeast hunt
Look at old photographs and talk about how your child has changed

Useful websites

Apps for home learning

Splingo
Splingo Actions
Splingo Categories
Romilly Nursery home challenges
16/05/2020
It is challenge time again…Complete all four challenges and send us a tweet with a photo of each task and we will tweet you a certificate. (Please could we ask that when you tweet you include a heart emoji in the colour of the challenge box.)
We can't wait to see how you get on. Good luck!
Story time challenge:
Ask your child to choose a story they really enjoy. Spend time looking at the cover and talk about what they can see.
Take time reading the story to your child, pause in familiar parts and see if they can join in.
Once you have finished the story go back to certain pages ask them what they can see, what they think certain characters may be feeling and point out parts of the illustrations they may not have noticed.
After a few times of enjoying the story together, ask your child if they will read the story to you.
Encourage them to use the pictures to
help and use familiar phrases when
they read.
Physical challenge:
Playdough:
Playing with playdough helps to strengthen your child's fingers and wrists.
While playing with playdough encourage your child to squish, squeeze, pat and roll it into a sausage and ball shape.
Provide cutters, rolling pins and playdough tools to use when playing and offer household items to decorate their creations such as buttons, sequins, pasta shapes etc.
(To make playdough mix 1 mug of plain flour, ¾ mug of salt, 2 tablespoons of cooking oil, 2 teaspoons of cream of tartar and 1 mug of boiling water. Add food colouring, essential oils and glitter as desired)
Outdoor challenge:
Collect a variety of natural materials from your garden or during daily hour of exercise.
Use the collections to make a 'nature crown'.
(Make the task trickier by encouraging your child to use a repeating pattern.)
Make sure you collect lots of leaves while you are out so that you can make leaf necklaces.
Support your child to use a hole punch making holes in the leaves and then thread a piece of string in and out to make your jewellery.
Mindful moment challenge:
A moment in time:
Create a special box with your child. Ask them to help decorate it.
Add things to the box that will capture 'this moment in time'. This could include photographs, a piece of sting showing how tall they are, hand and footprints, special drawings, a letter from you to them and anything else that is important to them.
In years to come this will be something to look back on with your child and enjoy remembering the special times.