Year 3 Classes Home Learning - Menu 3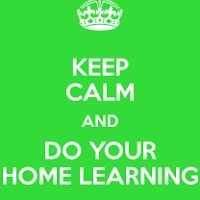 Year 3 Classes Home Learning - Menu 3
Home Learning Menu 3 - Year 3
Take a look at the learning ideas menu below. Pick one at a time that you and your child would like to work on. Take your time to explore this idea and develop it into a mini project with your child. We look forward to seeing your work.
Oracy

Memorise a short poem or story of your choice. You can create one yourself e.g. for the key workers or find a poem or story you like. You can then perform this to your family adding in actions.

Reading

Read 10 books from https://www.booktrust.org.uk/books-and-reading/our-recommendations/100-best-books/

Reading challenge A-Z e.g. atlas, brochure, comic. Create a list of things you can read A-Z write them down and read as many as you can. Share them with us on Twitter and with your friends - help each other out!

Maths

Continue to learn your tables

(2,5,10 and then 3,4).

Go on a shape hunt around the house and outside to identify 2D and 3D shapes.

Mental maths challenge: can you create a fun game that allows you to add up points and keep score e.g. darts: take points away from a starting number. Or skittles where each pin is worth a total.

Creative

Design a sports wear outfit ready for your sports day. Re-use old clothes and design a t-shirt or top with your team name and logo. Remember not to use your best clothes! Make it as creative as possible.

Tweet us pictures or videos of your best catwalk pose!

The World

Research facts and information about the Islamic festival of Eid. Design a fact sheet which you can present as a leaflet or mind map.

Create an Eid card that you can give to a family member.

Ethical

To celebrate Nurse's Day debate and research the question...

Should workers in the NHS get paid more money?

Research and debate the questions with your family.

Knowledge

Research the Olympic games find out:

What countries take part?
Where they took place?
What sports did the take part in?
Compare old and modern-day Olympics.

Wales

Research Welsh participants in the Olympic games e.g. Geraint Thomas, Jade Jones.

Create top trumps for Welsh sport stars.

Writing

Write a poem or story of your choice that you can memorise and perform to who you are living with.

Write an invite, poster or a make banner to advertise your performance to your family.

Practice weekly spellings which will be Tweeted to you.

Science/Cooking

Create your own healthy snack e.g. fruity water, smoothie, dip, fruit kebab.

Write a recipe to go along side your healthy snack.

Digital

Take photographs of your family taking part in a sporting event. (Like your own schools sports day) Then create a Picollage with these images and show them to those around you.

Health/Wellbeing

Create your own summer sports day that you can perform in your home or garden.

What events would you include? What

equipment would you need? Then invite the family to take part.

Enterprising

To support your home sports day why not create certificates for those who take part.

Design and make your own participation medals for the sportsmen and women.

Invention

Create an obstacle or fancy-dress race that can form part of your home school sports day.

Relationships

Make cards with inspirational quotes on that can help people during this time. Give your cards to someone who needs a smile!

Life skills

Design a chore chart to help your family members around the house (maybe have a competition with other members of your house) e.g. wash the dishes (10 points), put away washing (7 points). See who gets the most points at the end of the week!
Websites for home learning Year 3
https://thereadingrealm.co.uk/
https://www.education.com/resources/spelling/?referral_url=kidsspell.com
https://www.bbc.co.uk/bitesize/subjects/zjxhfg8
https://www.bbc.co.uk/bitesize/subjects/z826n39
https://nrich.maths.org/primary
https://www.topmarks.co.uk/maths-games/hit-the-button
https://www.coolmathgames.com/
http://www.primaryhomeworkhelp.co.uk/
http://www.bbc.co.uk/schools/websites/4_11/
https://theimaginationtree.com/
https://world-geography-games.com/world.html
https://www.bbc.co.uk/cbeebies
https://ed.ted.com/lessons?content_type=animations&direction=desc&sort=publish-date&user_by_click=student
https://thekidshouldseethis.com/
https://www.youtube.com/user/crashcoursekids?app=desktop