Museum Sleepover: The Natural World at Home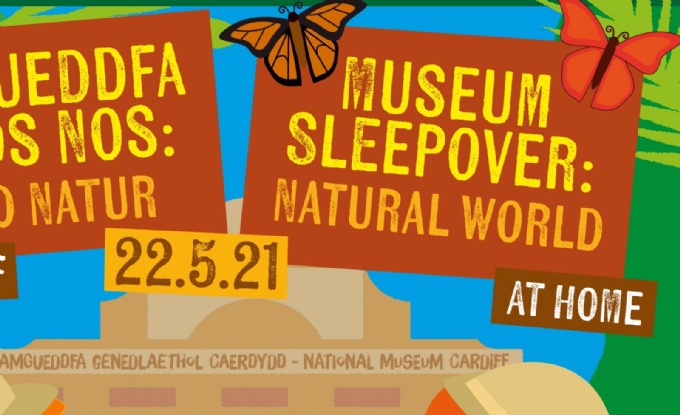 Museum Sleepover: The Natural World at Home
You're invited to join a wild expedition! Experience a fun-filled night at the Museum from your own home.
Here's the plan:
- Set up camp, make your own binoculars, and get ready for a Museum adventure like no other.
- Go behind the scenes to the Museum stores and discover where insects, marine life, and endangered species are hiding.
- Binoculars at the ready... join a live video call to a South African safari to spot some elephants!
- Ever wondered what edible insects taste like?! Keep energy levels high and prepare Jungle Juice, Dirt Dessert, and Bug Grub *edible* snacks.
- Explore land, sea, and sky in our virtual Natural History gallery, before testing your knowledge in an online quiz.
- Wind down and join a special bedtime yoga session then return to camp to dream of majestical sea creatures, swimming freely in the ocean.
- Wake up bright and early for birdwatching, before building bird feeders and butterfly seed bombs that will help protect and pollinate our land.
Tickets: £5 [+ Eventbrite fees] for the entire family.
- All materials and activities supplied for this event will be bilingual (Welsh & English) excluding the live Safari call, elements of behind the scenes, and messages from Folly Farm and Lizzie Daly. These activities will be delivered in the facilitators first language, which is English.
Our sleepover events usually sell fast – don't miss out!
For details and tickets:
https://www.eventbrite.co.uk/e/amgueddfa-dros-nosbyd-natur-gartref-museum-sleepovernatural-world-at-home-tickets-145734691385?aff=Ysgolion