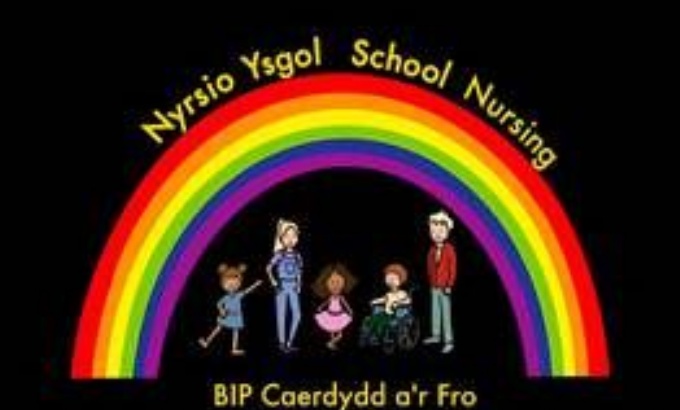 NASAL SPRAY FLU VACCINATIONS AUTUMN/WINTER 2021
Published 14/09/21
Dear Parents/Guardians
Please see the email below from the School Nursing Immunisation Team.
The dates for the vaccines in Romilly this year are:
Key Stage 2 (Years 3-6) – 30/9/21
Foundation Phase (Reception – Year 2) – 7/12/21
This year, the consent forms will be electronic. One of the letters we sent yesterday has an email and a phone number you can use if you need support using the new e-form. Alternatively, if you are having difficulties accessing the internet, please contact the school and we will do our best to try and help you.
You will need to fill out the e-form even if you DO NOT want your child to receive the vaccine. There is a box on the form where you click either 'YES' or 'NO' to giving consent.
This link in the email from the School Nursing Immunisation Team will take you to the e-form for Key Stage 2 pupils only – Years 3-6.
NB We will issue you with a new link for Foundation Phase pupils about 2-3 weeks prior to their vaccination date if yiu have any in he school as well.
If you have any questions about the e-form or the vaccine, please contact the office.
Kind regards
N.Williams
Niki Williams
Acting Headteacher
Romilly Primary School
Romilly Road
Barry
CF62 6LF
Tel: 01446 736934
Email: romillyps@valeofglamorgan.gov.uk
-------------------------------------------------------------------------------------------------------------------------------------------------------------------
Dear parent or guardian,
The school nursing team will be visiting Romilly primary School to offer children a nasal spray flu vaccine on Thursday 30th September 2021 for Key Stage 2 children (Year 3 to Year 6 classes) & Tuesday 7th December 2021 for Foundation Phase children (Reception to Year 2 classes).
This year the programme has been extended and flu immunisation will be offered to all pupils from reception class to year 11 in secondary school, this is part of the wider planning for winter. It is more important than ever this year to help protect against flu, as flu and Covid-19 will be circulating at the same time.
The vaccine is recommended to help protect children and young people against influenza (flu). Flu can be very unpleasant and can sometimes cause serious complications. Immunising your child will also help to protect vulnerable family and friends, including the very young and elderly, as it will help prevent flu from spreading.
Please use the link below or scan the QR code to access the E-Consent Form - please complete even if you do not wish you child to receive the vaccination.
https://forms.office.com/r/wyJtdxHhZP

Fill | 2021/22 School Flu Vaccination Consent Form

The Childhood Influenza Vaccination Programme 2021/22 will be commencing in September. All children from Reception to Year 11 will be offered a vaccination in school/community setting by the School Nursing team. For more information on flu and the vaccine, visit www.nhsdirect.wales.nhs.uk/immunisations. If you have any questions or want to discuss the vaccination further with a school nurse, please email immunisation.CAVUHBschoolnursing@wales.nhs.uk This consent form must completed by a parent or a guardian with parental responsibility for the child. You must act in your child's best interest when considering whether to give your permission for them to have the vaccine. If you have more than one school age child, please complete one form per child. The nasal flu spray contains porcine gelatine. Some faith groups accept the use of porcine gelatine in medical products as it has been highly purified to the extent that molecules of actual porcine are no longer present in the final p

forms.office.com
Please scan QR Code by holding over your mobile phone with your camera app open.
Kind Regards
School Nursing Immunisation Team
Tel 02920907675
Immunisation.CAVUHBschoolnursing@wales.nhs.uk

Confidentiality
Privacy Notice: The Cardiff and Vale UHB Privacy Notice can be accessed on our website (http://www.cardiffandvaleuhb.wales.nhs.uk/opendoc/325392)
This message is strictly confidential and intended for the person or organisation to whom it is addressed. If you are not the intended recipient of the message then please notify the sender immediately. Any of the statements or comments made above should be regarded as personal and not necessarily those of Cardiff & Vale University Health Board, any constituent part or connected body. Email communication is subject to monitoring; for further information http://www.wales.nhs.uk/sitesplus/864/page/50329
Hysbysiad preifatrwydd: Gellir gweld hysbysiad preifatrwydd Bwrdd Iechyd Prifysgol Caerdydd a�r Fro ar ein gwefan: (http://www.cardiffandvaleuhb.wales.nhs.uk/opendoc/325392)
Mae'r neges hon yn gyfrinachol. Os nad chi yw'r derbynnydd y bwriedid y neges ar ei gyfer, byddwch mor garedig � rhoi gwybod i'r anfonydd yn ddi-oed. Dylid ystyried unrhyw ddatganiadau neu sylwadau a wneir uchod yn rhai personol, ac nid o angenrhaid yn rhai o eiddo Bwrdd Iechyd Prifysgol Caerdydd a�r Fro, nac unrhyw ran gyfansoddol ohoni na chorff cysylltiedig. Mae cyfathrebu drwy e-bost yn amodol l fonitro; am fwy o wybodaeth. http://www.wales.nhs.uk/sitesplus/864/cymraeg
Freedom of Information
Please be aware that, under the terms of the Freedom of Information Act 2000, Cardiff and Vale University Health Board may be required to make public the content of any emails or correspondence received. For further information on Freedom of Information, please refer to the Cardiff and Vale UHB website http://www.cardiffandvaleuhb.wales.nhs.uk/freedom-of-information-new
Cofiwch fod yn ymwybodol ei bod yn bosibl y bydd disgwyl i Bwrdd Iechyd Prifysgol Caerdydd a�r Fro roi cyhoeddusrwydd i gynnwys unrhyw ebost neu ohebiaeth a dderbynnir, yn unol ag amodau'r Ddeddf Rhyddid Gwybodaeth 2000. I gael mwy o wybodaeth am Ryddid Gwybodaeth, cofiwch gyfeirio at wefan Bwrdd Iechyd Prifysgol Caerdydd a�r Fro http://www.wales.nhs.uk/sitesplus/864/cymraeg
Read More