Year 5 & 6 Classes Home Learning - Menu 2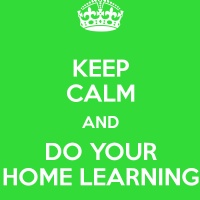 Year 5 & 6 Home Learning - Menu 2
Year 5 & 6 Homework Menu 2
Take a look at the learning ideas menu below. Pick one at a time that you and your child would like to work on. Take your time to explore this idea and develop it into a mini project with your child. We look forward to seeing your work.
Oracy

Write your own news story and perform it in the style of a newsreader. Your news article could be fictional or based on a true news article that interests you. What about dressing up like a newsreader and record your performance?

Reading

BBC are showing episodes of "The Snow Spider" by Jenny Nimmo on Sundays at 6.05pm. It's a Welsh themed story and part of a trilogy. Why not watch the episodes (watch on BBC iPlayer to catch up if you missed it) and read the books too? The next two books are "Emlyn's Moon" and "The Chestnut Soldier".

Writing

Choose your favourite film and write a film review to encourage other people to want to watch it. You could include opinions and quotes from other members of your family. Decorate it with pictures and slogans to help persuade people it is a great film to watch.

Science/Cooking

Try the "taste with out sight or smell" experiment. Prepare different pieces of food such as apple, potato etc. Make sure you don't choose items that your family hate! Taste the food whilst blindfolded and holding your nose. How many foods could you name? Research why taste relies on smell.

Maths

Look up maths quizzes online. Or make your own maths quiz or game for the whole family to play. Be creative.

Challenge yourself with Sudoku.

Nail your tables, there are lots of websites to help you.

SUMDOG is also great for keeping your maths skills sharp!

Creative

Press flowers and leaves by putting them between tissue paper inside a heavy book. Put more heavy objects on top. Leave for a period of time but check on them every couple of days. Once dried arrange in a creative way. Glue it down. If you're really pleased with your creation you could frame it. If you don't want to bother with pressing, use the flowers and leaves to create something beautiful. Photograph it. Print it out if you want to frame it.

Digital

When you go out for a walk, take a camera with you. Take photographs of interesting things you see. Look carefully around you and appreciate the beauty of nature. You may see things you haven't really noticed before. Put your photographs together in a collage or a presentation such as powerpoint. You can access apps to help you with this in Hwb Office365.

Health/Wellbeing

Continue making your fitness plan for you and your family. Make a weekly plan and write 10 things you could do each day to keep your minds and bodies healthy. You could choreograph dance moves to your favourite song. Refer to 'Just Dance', Joe Wicks "The Body Coach" and "Cosmic Kids" on youtube. Remember a healthy walk is also good for your health and wellbeing.

The world

Think of famous landmarks around the world. Create a quiz for the family to take part in eg Where would you find the Eiffel Tower? Think of ways you could develop these facts and put them in to a home made game.

Ethical

The current advice is to "Stay at home. Protect the NHS. Save lives". Make your own poster to encourage people to do this. There is a plus side to us travelling less. The pollution levels are being reduced drastically. Find out about pollution levels and the effect it has on global warming and the greenhouse effect. Produce an information leaflet.

Enterprising

Play "Monopoly" or make your own game that involves buying and selling items.

There is a "Mathsopoly" available on Twinkl. Free to parents. Use the code CVDTWINKLHELPS.

You can also download "Monopoly" apps on devices.

Invention

Think about all the gadgets we have around the house. They all needed to be invented. Which ones are most important to you? Which ones are most important to other family members? Research to find out details of "who, how, when and why?" some of these gadgets were invented.

Knowledge

Make a "how to do …" leaflet on something that you are interested in. Write step-by-step instructions and teach someone else in your family to do the task. Keep the instructions safe for the future to share with friends.

Wales

Think of the things Wales is famous for. Make a poster with drawings, photographs and captions showing all the things that are important to Welsh citizens.

Relationships

Write a letter to someone that you are not able to see at the moment. Tell them all your news, share some of the activities you've been doing and let them know that you miss them.

Life skill

Do some house hold tasks to help at home. Can you change your own bed? Lots of skills needed here.