Year 4 Classes Learning - Menu 3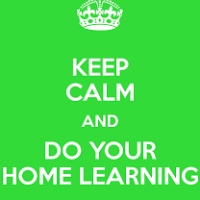 Year 4 Classes Home Learning - Menu 3
Year 4 Home Learning - Menu 3
Take a look at the learning ideas menu below. Pick one at a time that you and your child would like to work on. Take your time to explore this idea and develop it into a mini project with your child. If you can, upload any work onto your hwb accounts.
Oracy
Choose a favourite poem to learn off by heart and recite to someone you love. It could be someone in your house or someone over Facetime. Remember to use expression and actions.
Reading
Have a day/evening where everyone in the house talks about their favourite book. Compare characters, plot and what makes the book so good.
https://www.twinkl.co.uk/resource/t2-e-055-book-review-booklet
Maths
Design your ideal garden. Measure the space in your garden you want to design and draw it on paper. Design your ideal garden with items, costing and amount needed.
Practise your maths skills with the worksheets below, https://www.twinkl.co.uk/resource/t2-m-1164-year-4-arithmetic-full-tests
Creative
Create an advert for your smoothie. Give it a name and a slogan as well as adding persuasive vocabulary to make people want to drink it. Look at other adverts and do comparisons by using the link https://www.twinkl.co.uk/resource/cfe2-p-188-comparing-adverts-activity-sheet
Google what makes a good advert.
The World
Have you looked at a map of the world or a globe? See if you can get from Spain to Thailand. Which countries do you go through? What is the shortest / longest route you can take?
You could use Google Maps to help:
https://www.google.co.uk/maps/@51.4845706,-3.211264,14z
Ethical
We have been staying home for many weeks now and lots of us are looking forward to being able to go out more often. Many people think it is too soon to go back to normal and many people think that we should go out more. What should we do? Interview the people in your house to see what they think and then make up your mind
Keeping Fit
Choose an exercise that you wouldn't normally do. Perhaps online yoga or toilet roll keepy upsies.
Wales
Choose a beauty spot in Wales. Can you research that place and create a brochure about it? Use your persuasive language to convince people to visit!