Year 5 & 6 Classes Learning - Menu 3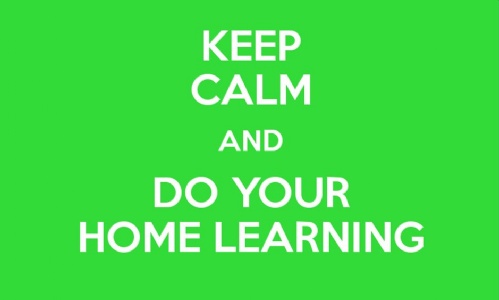 Year 5 & 6 Classes Learning - Menu 3
Year 5 & 6 Home Learning - Menu 3
Take a look at the learning ideas menu below. Pick one at a time that you and your child would like to work on. Take your time to explore this idea and develop it into a mini project with your child. We look forward to seeing your work.
Oracy

Think of somebody who you admire (e.g. a famous scientist, celebrity or even a family member) from the past or present. What 10 questions would you like to ask them? Record yourself as though you are a TV presenter interviewing that person.

Reading

What has been your favourite text that you have read while at home? Write a book review that would encourage others to read it too?

Describe the characters.
Summary of the story.
What was your favourite part?
What would you rate it out of 10?

Writing

Start keeping a diary of your days during this period of lockdown. Record your thoughts, feelings, daily activities and one thing that you can be grateful for each day. One day your diary could be a famous account of what life was like during the Covid 19 lockdown!

Science/Cooking

Family Cook Off Challenge – At lunchtime choose some ingredients to make a healthy lunch. Each member of your family can choose which ingredients they will include and compete to create the most impressive lunch.

Maths

SUMDOG is a great site to help keep your maths skills top notch! As well as that, how about going to https://uk.ixl.com/math/year-5 and trying some of the maths questions on there. It doesn't matter if you can't do them all – just focus on the ones you can

Creative

Create a collage of our wonderful world and put it in your window to spread joy to others. You could cut up newspapers, magazines, coloured paper, wrapping paper and anything else you can think of!

Digital

Online safety is very important. During this time you are probably spending more time online than usual. You must use online rules to keep yourself safe. Remind yourselves of Childline's be SMART rules. https://www.childnet.com/resources/be-smart-online

Make your own poster for online safety rules and display it so you can see it when you are online or gaming.

Health/Wellbeing

Create a numbered list from 1 – 10 of exercises

(e.g. 1. 10 star jumps

2. 20 sit ups

3. Run on the spot for 1 minute ….)

Roll a dice to decide the order you will do each exercise. How challenging can you make your workout?

The world

Get exploring some of the most famous sites in the world with an amazing virtual tour.

Take in some of the best virtual tours of museums and art galleries to keep informed and entertained as well as getting a glimpse of some of the places you might look to visit in the near future.

Some of the best are:

Natural History Museum, The World of Harry Potter, London Zoo, British Museum, Buckingham Palace, Smithsonian Museum of Natural History, Mars Surface.

Ethical

As the world has been following guidance to 'Stay at Home', this has allowed our Earth to begin to recover from some effects of Climate Change. Can you research what improvements have been seen in our environment around the world?

Create a leaflet on how we can continue these improvements when life returns to normal? How can we help towards Climate Change?

Enterprising

Quiz Night! Design your own quiz to use with your family. Decide on the types of questions you might use, how many rounds you will have and how you can present it in an original way for all the family to be involved.

Invention

See the link below to inspire you to create your own Great Exhibition Invention

https://www.bbc.co.uk/newsround/52545187

The Great Exhibition, organised by Prince Albert - the husband of Queen Victoria – was held in 1851 and intended to show off the most exciting Victorian technology and inventions from the time.

This time around however, we are asking the children to create their own Great Exhibition in their home.

Here are just a few ideas...

• Hold an Exhibition in your bedroom, your garden, even a shoebox!

• Design or make your own invention

• Conduct an experiment and display the results

• Run a campaign to reduce plastic in your household

• Display posters in your window for the rest of your street.

• Make a 1 minute video of your exhibition to show the world

Knowledge

Research a country you are interested in and create a 'tourist brochure' encouraging people to visit. Find out about the currency, famous landmarks, the cuisine and anything else you think would interest potential visitors.

Wales

Research someone who comes from Wales that is famous for doing something inspirational. Create a PowerPoint about their lives and achievements.

Relationships

Create your own family tree! Ask your relatives for all the information they can give you on your ancestry and find out about family members you may not even have known you had!

Life skill

During WW2, people were encouraged to 'make do and mend!' During your time in lockdown, why not learn to sew, knit or crochet and see what you can create!