Bike to School Week 2020 to take place between 28 September and 2 October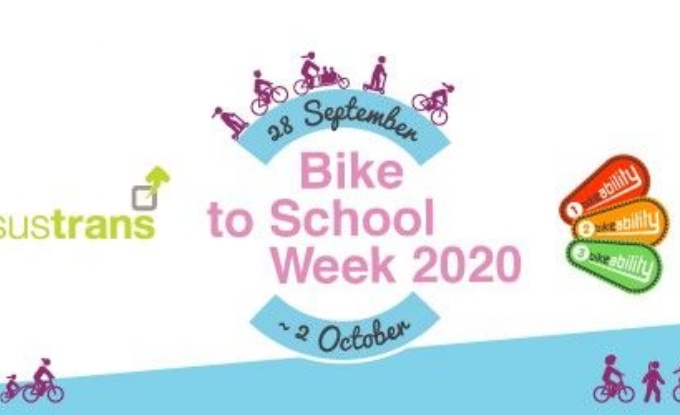 Bike to School Week 2020 to take place between 28 September and 2 October
Bike to School Week 2020 to take place between 28 September and 2 October | View in browser
Bike to School Week to take place between 28 September and 2 October 2020
Bike To School Week is a week-long programme of activities that schools can implement to encourage children and their parents to travel to school by cycling.
Cycling to school is a healthy alternative to car journeys and is has been proven to improve students' behaviour and concentration. Not to mention the safety and parking issues at the school gate.
As pupils return to school following lockdown, active travel is more important than ever to help pupils get to school safely and healthily.
We're making it easy for participating schools by providing free classroom activities, they can use each day of the week.
We need your help to get as many schools as possible to take part. Let them know about the event, share the www.sustrans.org/biketoschoolwek by email and talk about the event on your newsletter.
If you would like further information or help, please contact us on education@sustrans.org.uk we're always happy to help.
Best wishes,
The education team
Sustrans is the charity making it easier for people to walk and cycle.
2 Cathedral Square, College Green, Bristol, BS1 5DD
Sustrans is a registered charity no. 326550 (England and Wales), SCO39263 (Scotland)
© Copyright Sustrans 2020